EXPERIENCE
With decades of experience, our leadership has seen just about everything. Over the years, we have solved a lot of difficult problems for many customers with ingenuity and perseverance. We understand that reliance on flawless equipment performance is critical to success. GreySun Centrifuge is not just another centrifuge repair company. We are the premier decanter centrifuge repair and refurbishing company, PERIOD.
EXPERTISE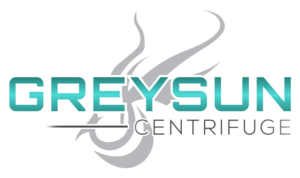 Our commitment to perfection is why we continually invest in training and equipment with the goal of centrifuge repair, centrifuge refurbishment, centrifuge manufacturing, and parts manufacturing that exceeds OEM specifications.
Whether it is decanter centrifuges, tri-canter centrifuges, basket centrifuges, or vertical cuttings dryers our aim from day one has been to be the experts you turn to first.
Our facility reflects our commitment to quality. We would love to give you a tour of our facility, so you can see why our customers have so much confidence in our work. We are proud of our team and would love for you to meet the people that make us the absolute best.
FLEXIBILITY
We have built a reputation on our flexibility to meet your specific needs. If your situation is unique, we will work with you to find the perfect solution. Our commitment is to continually better the performance of your equipment. Our passion is perfection!
ETHIC AND INTEGRITY:
Ethic is the foundation of our relationships with our customers, our suppliers, and our fellow associates. It is our policy to adhere to good business principles and to deal with our customers with honesty and integrity.
We provide a professional sales, service, and management team that is readily available to all our customers. It is our desire to represent and provide to our customers quality producers from suppliers who aspire to these same standards of integrity and honesty.
We believe that we earn your business based on our total value to you, which encompasses the following:
1. We continue to pursue higher levels of service and response before and after the sale.
2. We strive to provide new and expanded services to meet the needs of our customers.
3. We will communicate with our customers in a factual, straightforward, and honest manner.
4. We will offer technical assistance and customer training where applicable.
5. We will provide quality products for fair prices.
6. We will maintain a staff of highly trained, dedicated, and professional personnel.
7. We will operate our business with integrity and timeliness.
Based on meeting these commitments and on our ethical standards, we seek to maintain long term relationships with our customers. We hope that if we fail to meet these commitments in any way, you will realize that it was our failure or omission, not one of intent. We appreciate an open and honest dialogue with you so that we may correct an omission and be of greater value to you.