Greysun Centrifuge is the industry leader in centrifuge repair.  With decades of experience, there is no problem that Greysun cannot diagnose and solve.  Often, OEM products come in a one-size-fits-all off the shelf setup.  At Greysun, we understand that every process is different. We can remanufacture equipment back to OEM tolerances while also making performance enhancements to specific application needs.  At Greysun Centrifuge, we have a passion for excellence and strive to provide everyone with a top quality product.  Our facility is ISO 9001:2015 certified and available to client's needs all 365 days a year.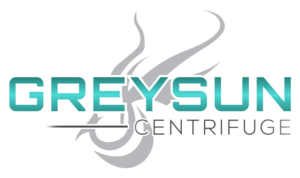 We invite you to learn more about how the typical GreySun Centrifuge repair process is handled from beginning to end and how each step works throughout.  Our team is comprised of millwrights, manual machinist, certified welders, as well as an electrical engineer,  and mechanical engineer.   
View our sample reports and warranties that come with a typical repair from Greysun Centrifuge.
We also offer centrifuge rentals so that you don't have any down time
while your machine is in for repair.